Winlink Consulting
Winlink Consulting, offers highly skilled staff and specialised consulting experts. Winlink Consulting main activities are strategy consulting and restructuring support, quality framework implementation and support on financial, business and IT project management.
Winlink Consulting is also a training center.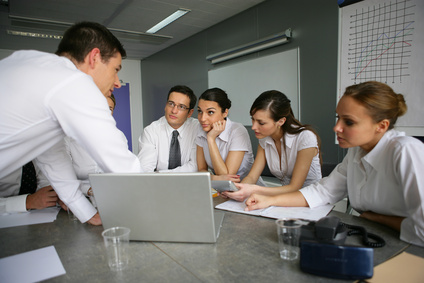 Our consulting value proposition is composed of :
Strategy and Business Development consulting, Business Takeover, merging and acquisition operations,
Operational financial and Business consulting : Forecast, management and operational control, reporting, ...
IT consulting : Software integration project management , CRM tools, reporting tools, mobility tools
Consulting, internal and external activity control of health and social organisations
Management training courses
Interim management : Managing director, Finance Manager, IT director

M&A department
Our M&A department offers are:
Selling/purchasing companies or assets with support and expertise services
Strategic consulting :
- using audit and valuation tools,
- developing Business Plan.
Financial engineeing and industrial, governmental or private funding collecting.

Our Health and Social department
With ANESM certification, Winlink with its "Plurisante" offer, supports medical and social organisations, in their internal and external audits, in compliance with regulations.
Our customers
Mainly medium size companies, key account businesses and govermental organisations, located in the South-Est and Lyon area
Our sucesses
In the logistics sector, we have helped a major company in restructuring and setting up a redundancy plan and recapitalization plan.
In the Building sector, we have helped a company to developp its international business in Poland. Market study and meetings with private and public local governments.
In the Beauty sector, we have helped a company to create a franchising project.
For businesses : stratefic analysis and busines plan elaboration, business model optimization, financial plan definition. Financial engineeing and industrial, governmental or private funding collecting. Sectors : Services, IT, Healthcare and Beauty, Manufacturing, Trade.
---